Okay, so you're having a Halloween wedding, you've got to add a little fun to it! Here are some ideas that may add to your wedding day festivities.



Idea #1: Photo wall



This idea comes from Kiss the Groom and would be extra fabulous if it was spooked up a bit!




I'm thinking black and white wallpaper, maybe damask with some creepy Victorian frames, photos with glowing eyes, and a thirteen hour clock. Maybe some nice family wedding photos, too.



Idea #2: Caricature Artist



We had a caricaturist which provided the 'favors' for our wedding guests. It turned out to be a huge hit, and I would definitely suggest it!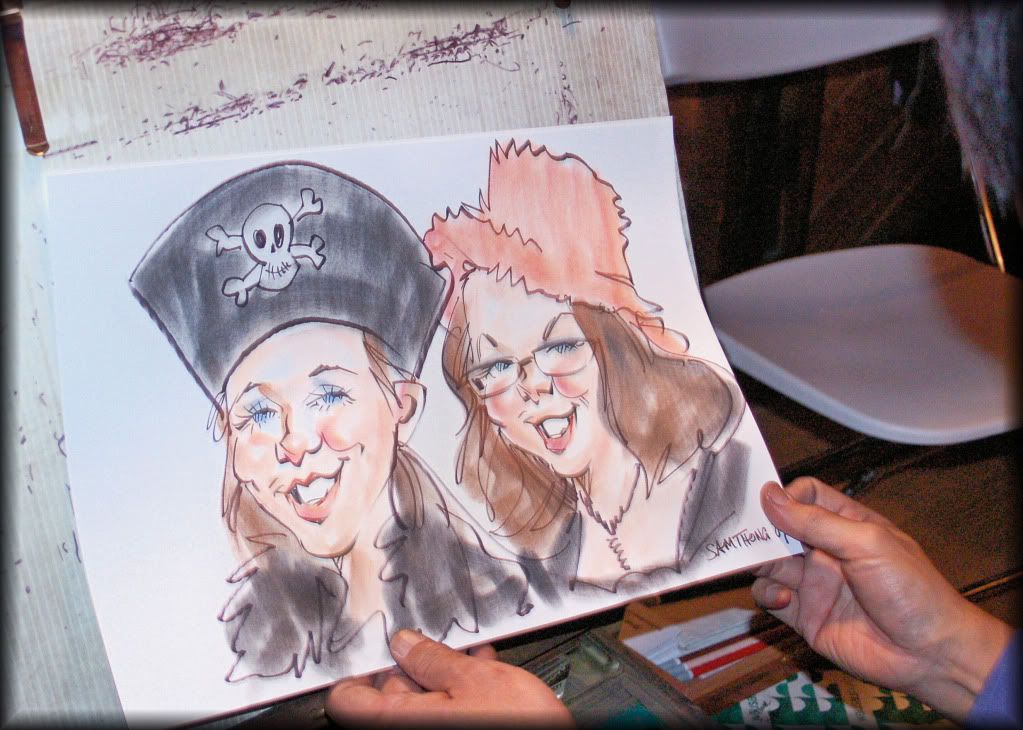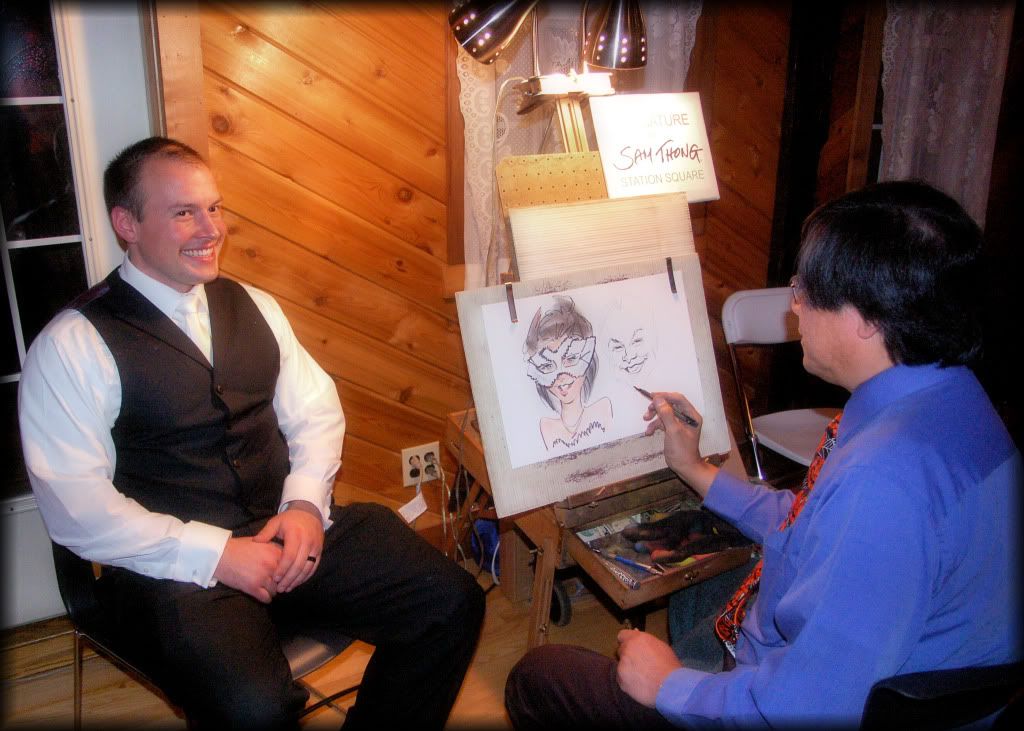 Idea #3: Tarot Card Readings or Fortune Teller




Idea #4: Vampire Blackjack Dealer



Okay, so I couldn't actually find a picture of this, but you get the idea.



Idea #5: Cool Photography



So, my genius photographer, Erina, came up with these photos. I didn't have her do any like this for our wedding...but I wish I would have! See her Etsy page.