Ways to make your day spooky and elegant at the same time? There are lots. And they're all pretty awesome. Take your pick. (Click on photo for source link).

This idea from the 100 Layer Cake blog definitely be used in for a spooky outdoor wedding. Check out the D-I-Y.




An edible chandelier? ...Sign me up! Also a D-I-Y.




How about some lanterns...they always add a bit of spook!




I still think this idea for place card holders is the best for a Hallowedding. I tried to find a tree like this for mine, with no luck.




How awesome would a Custom Silhouette with vampire fangs or other creepy details! How about a headless silhouette? If you already have a silhouette you'd like to use, here's a D-I-Y on how to creep it up from Pizza by the Slice.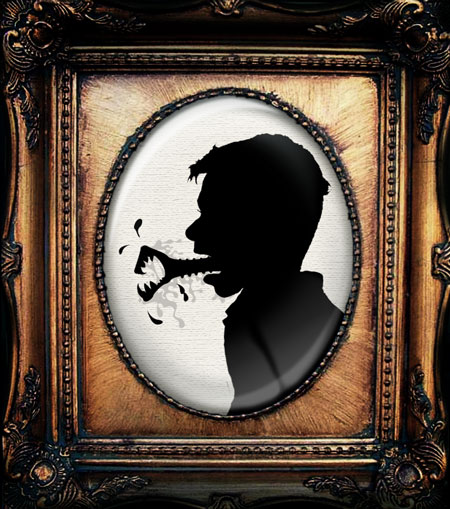 Spooky Pumpkins




Fake spiderwebs or cheesecloth also add a bit of creepiness to your decorations!




This would be awesome filled with spiders or little plastic bats! Check here for the how to?




Labels, labels, labels!




Vampire Blood
More bottle labels
Severed Fledgling Finger, Nightmare Larvae, and others by the Arana Muerta
Sugar of Lead
Embalming fluid
Cat's Claw
Black Sweet Table
Martha Drink Labels
Witches Brew
Vampire Bites
More Martha Drink Labels
High Octane Witches Broom Fuel
Webby wine bottles
Spooky tags with free printables
Another free printable circular labels
Happy Halloween Labels