The most common beach glass colors are white, green and brown. Every once and a while you come across some colors that you just have to show off - pinks, blues (there are lighter blues and a cobalt blue that is gorgeous), purples, oranges, reds, grays...and more. You can buy some of the rarer pieces that have been tumbled (similar to rock tumbling) in craft stores, but finding the authentic pieces is much more rewarding. (Everytime I see a beautiful colored glass vase I want to throw it in the ocean now!).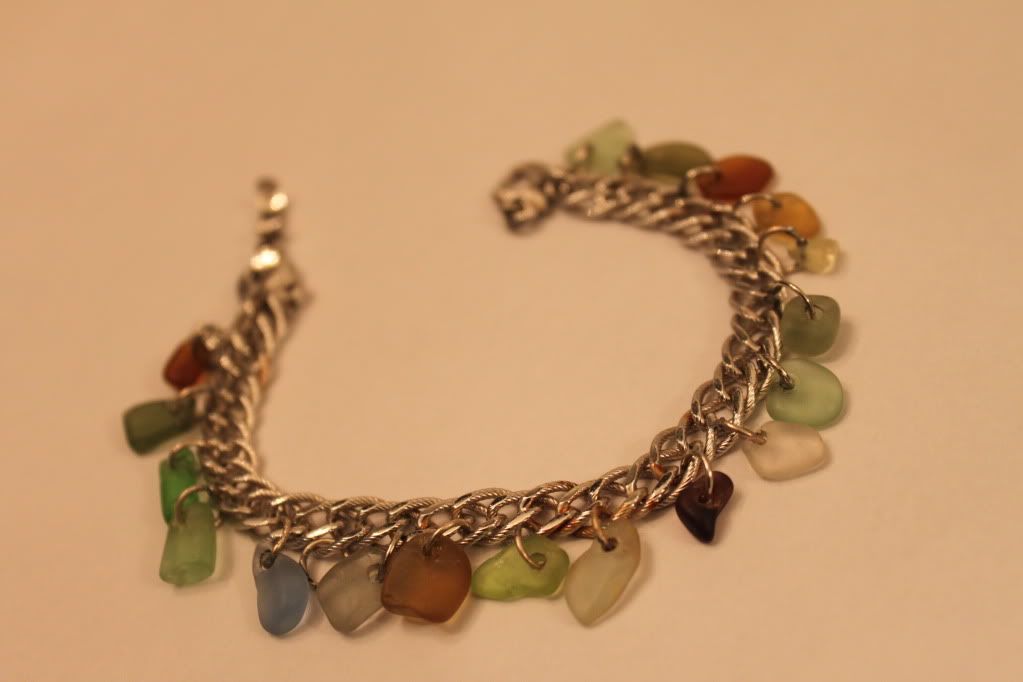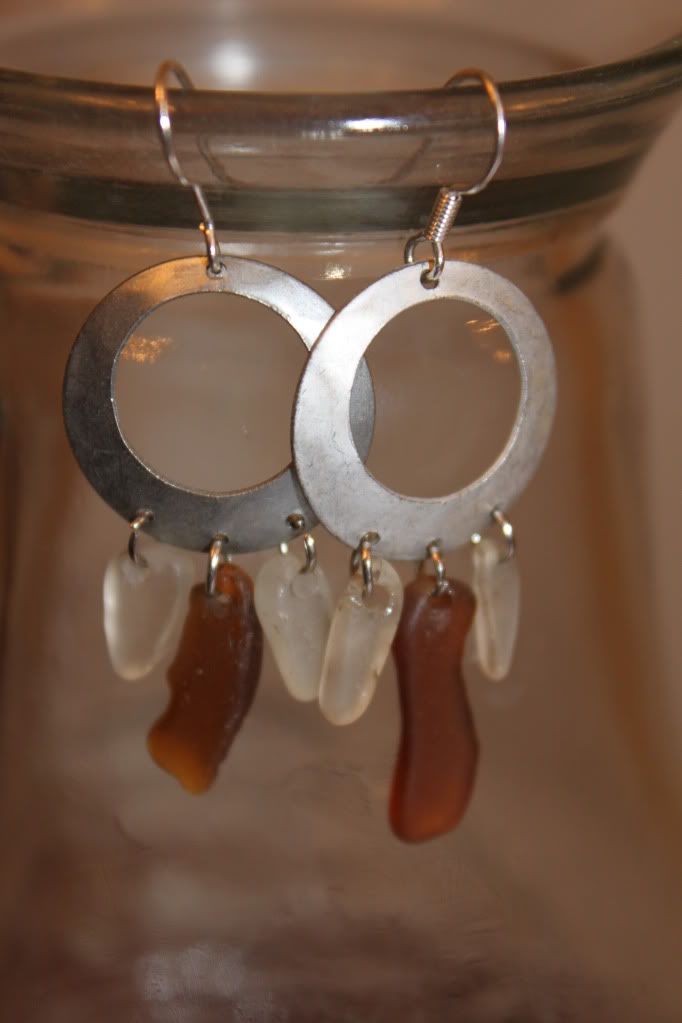 All of these were made by using a Dremmel with a fine bit to drill holes through the glass. Here are some other beach glass jewelry links from folks who are much more talented at jewelry making than I am!
Lake Erie Beach Glass
Wildpen Etsy
Relish, Inc.