After months of discussing ENDLESS possibilities for our wedding (location, date, etc), my mother-in-law came across a venue that fit our VERY tight budget (we're frugal folks, you know), and was available on Halloween. The general consensus was… "Hmmm, Halloween wedding…that could be fun, right?" And so, we had our date and venue. And, true to form, we left ourselves only 10 weeks to plan the whole thing. To say the least it was an adventure. We started in mid-August of 2009, and were married on October 31, 2009. Here is part one of the DIY adventure.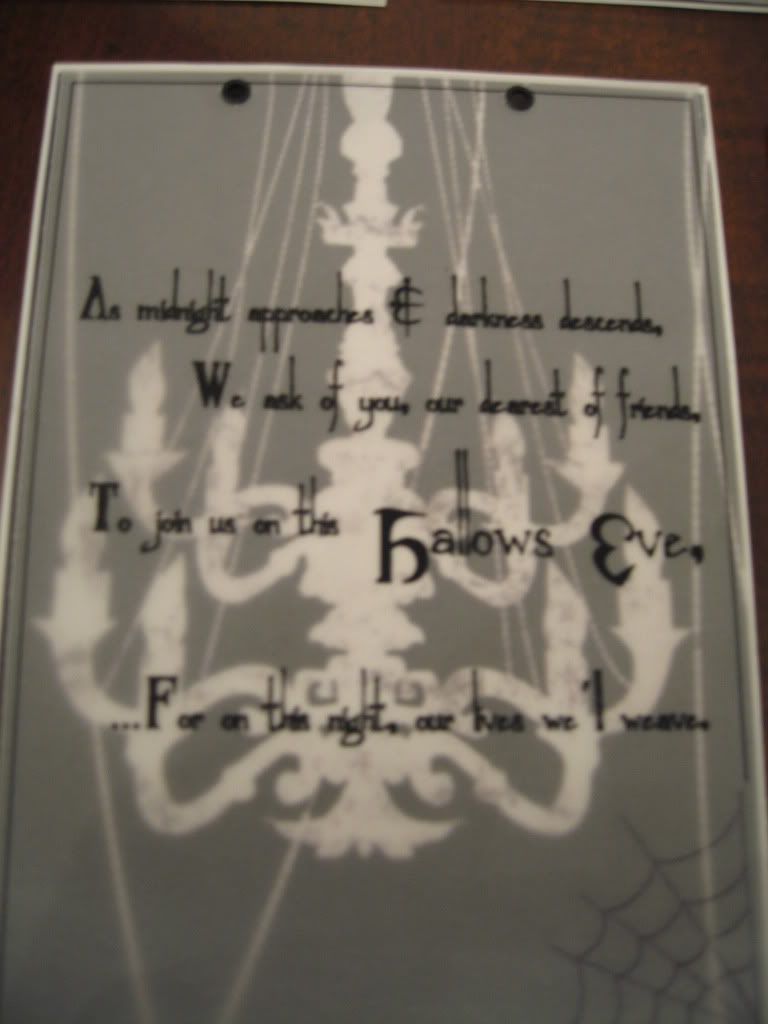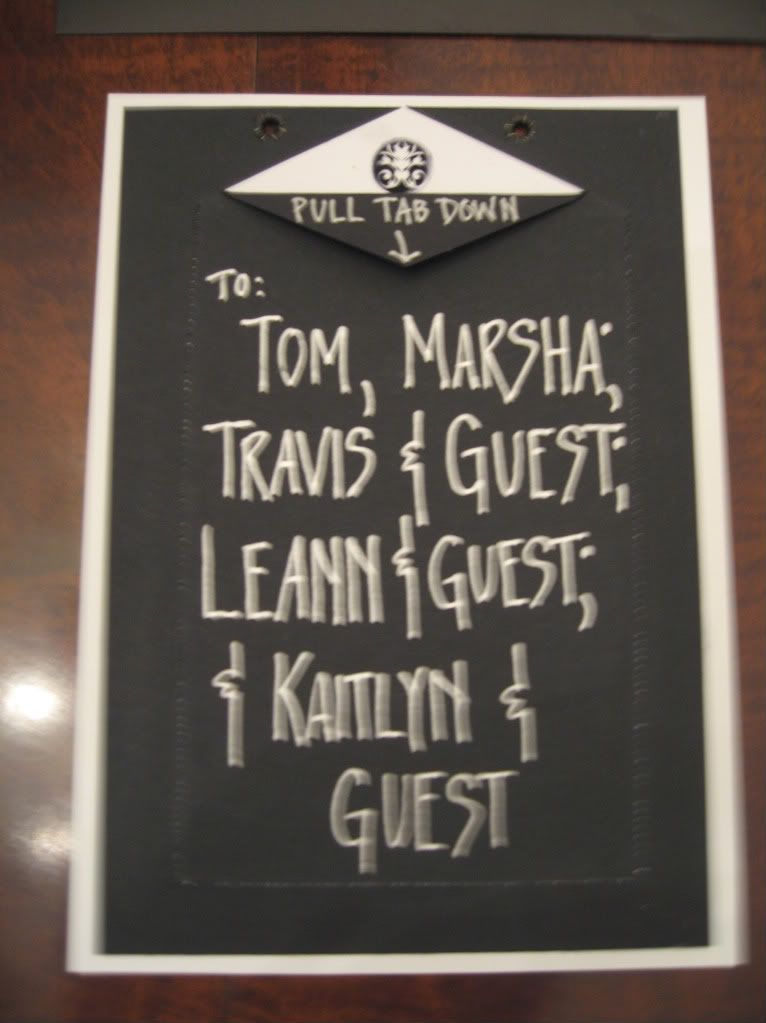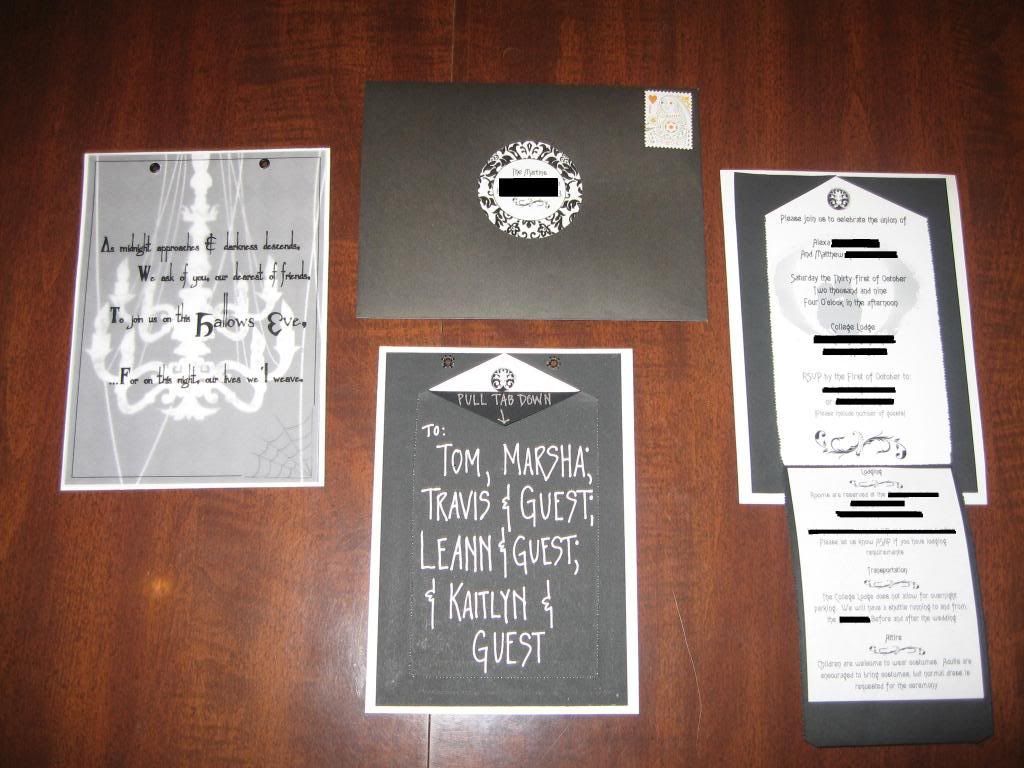 I borrowed the idea for the chandelier and vellum from the Better Homes and Gardens Halloween Wedding Article. We changed the poem, and font, but I couldn't find anything for a background that looked better than the chandelier, so, naturally, that became part of our theme. For the back of the invites, I made a frame that was perforated/tear away with information on the tear away part.
This was definitely time consuming, but worth it. We (mostly I) finished them in about two weeks for ~$80, postage and all! And I am proud to say that my husband now knows what eyelets and vellum are ;)
PS - having trouble with the picture loading thing. Work in progress...